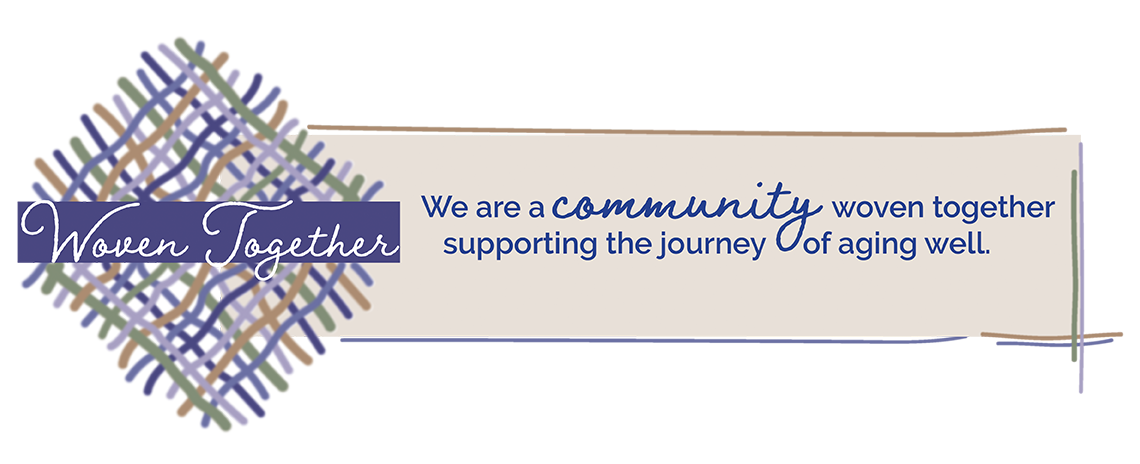 "A community woven together" is an apt description of Lyngblomsten.
From those who participate in our community programs or live on our campus to those who work for Lyngblomsten and those who support our mission with their gifts of time and/or treasure—it's all these people flowing in and out of each other's lives, weaving threads as they go, and making a stronger fabric of community.
Creating community with those we serve and coming together as a community to support our mission are vibrant hallmarks of Lyngblomsten.  In addition to the continuum of care on our residential campus, we also provide a continuum of services off campus, in the east metro.  Those older adults who are choosing to age in community in the homes and neighborhoods they know and love are supported by robust opportunities and resources through our community services known as 2nd Half with Lyngblomsten.   
YOU can make a difference for our community by donating to the Woven Together appeal, raising funds to help keep vital 2nd Half programs affordable for older adults.