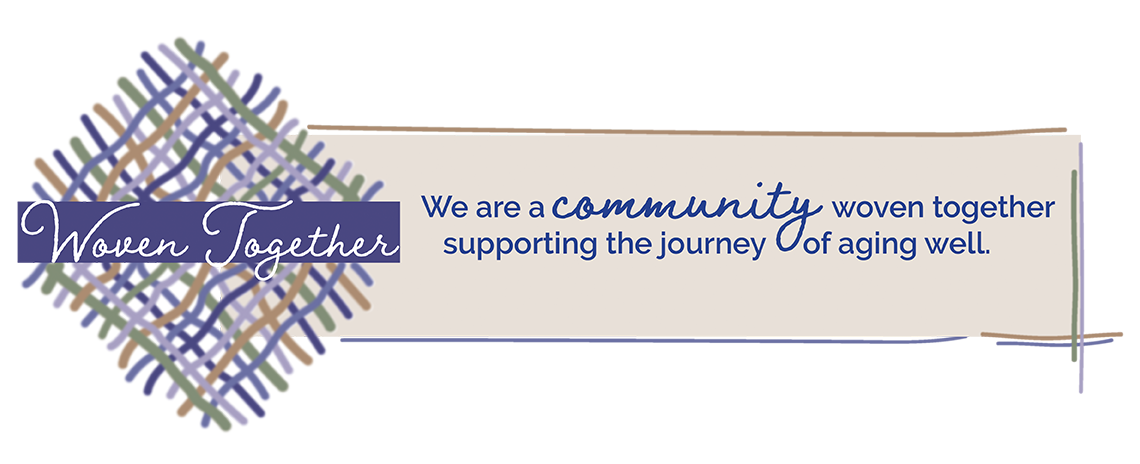 Providing quality of life for older adults requires a tapestry of resources, each one like a thread in a piece of cloth, making it beautiful and keeping it strong.
You are needed to support our fall appeal, Woven Together

.  Monies raised will go to where the need is greatest.  Your gift will support all the ways that Lyngblomsten provides care and services to older adult

s a

nd 

support

 the staff who deliver that care each and every day.  This includes community services (2

nd 

Half with Lyngblomsten)

,

 spiritual care, lifelong learning and the arts

, t

he Good Samaritan Fund, home health for our tenants, and respite for caregivers.  Your gift brings quality of life to seniors on the Lyngblomsten campu

s a

nd 

to 

those in the surrounding communities of the East Metro.
You can make your gift online by using the form below, or mail a check to the Lyngblomsten Foundation at 1415 Almond Avenue, Saint Paul, MN 55108.  You can also do a stock, DAF, or IRA transfer.
Questions?  Contact Tim Overweg
at toverweg@lyngblomsten.org or (651) 632-5319.
We are indeed a community woven together, not just a collection of individuals brought together with no pattern or purpose. Each one of you is essential for supporting others in this tapestry of life.
Thank you for supporting Woven Together!