Husby Memorial Concert
Apr 28th - 3:00 PM

Join us for the 22nd annual Husby Memorial Concert, featuring a performance by the Summit Hill Brass Quintet.
Sunday, April 28, 2019, at 3 PM
Newman-Benson Chapel at Lyngblomsten
FREE.  No reservations required.
This concert is made possible through the Gertrude Husby & Ingebor Husby Smith Memorial Endowment, established through the Lyngblomsten Foundation.
About the Summit Hill Brass Quintet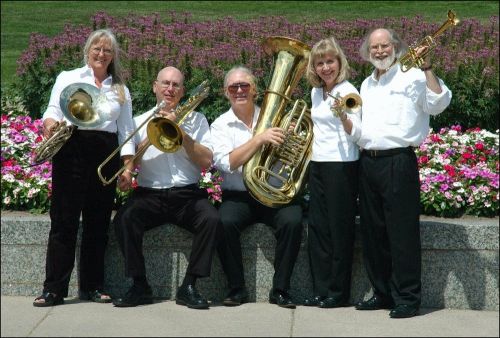 The Summit Hill Brass Quintet performed its first concert in February 1977, and its musicians still enjoy playing together more than four decades later. Some of the venues at which they have performed include Orchestra Hall, the University of Minnesota School of Music, House of Hope Presbyterian Church, the Cathedral of St. Paul, and on the airwaves of Minnesota Public Radio. The group has released 12 CDs, all of which are still available.
For more information:
Call (651) 646-2941.

get calendar link