Get the latest issue of "Lyngblomsten Lifestyle"
April 4, 2017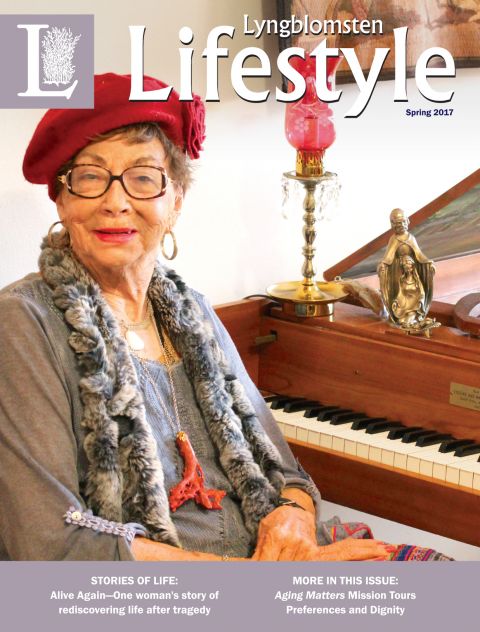 The Spring 2017 edition of Lyngblomsten Lifestyle if hot off the press, and you won't want to miss it!  Stories include:
An update on how 2nd Half with Lyngblomsten is collaborating with businesses, nonprofits, city and county officials, and community members in the White Bear Lake area to serve its growing population of older adults
A touching account of how one woman and her family provided personalized care to her aunt who had dementia simply by asking her about her likes, dislikes, and wishes—and then writing those preferences down
An inspiring story of how a 14-year-old volunteer secured funds to have new paraments made for the Newman-Benson Chapel at Lyngblomsten
And our lead story, which chronicles how an 88-year-old tenant "came alive again" after moving into The Heritage at Lyngblomsten two years ago—despite having experienced numerous tragedies
Pick up a copy on campus, or view it online at www.lyngblomsten.org/publications. To subscribe to receive a print copy of Lyngblomsten Lifestyle in your mailbox (it's free), click here.