May is Older Americans Month
May 1, 2017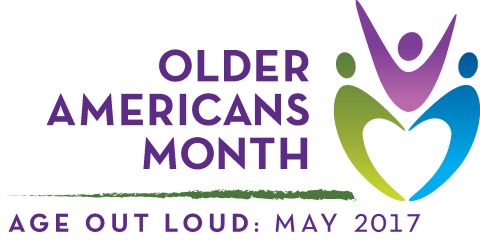 Each May, the Administration for Community Living (a division of the U.S. Department of Health and Human Services) sponsors Older Americans Month (OAM).  This year's theme is Age Out Loud, which gives aging a new voice.
As the Age Out Loud website states:  "More than ever before, older Americans are working longer, trying new things, and engaging in their communities.  They're taking charge, striving for wellness, focusing on independence, and advocating for themselves and others.  What it means to age has changed, and OAM 2017 is a perfect opportunity to recognize and celebrate what getting older looks like today."
Lyngblomsten is proud to celebrate OAM—and we hope you are too!  Let your family and friends know you support older adults and the work Lyngblomsten does day-in and day-out by posting your personalized message to #OAM17 or #AgeOutLoud.