2017 Twin Cities Walk to End Alzheimer's
Sep 9th - 7:30 AM

Target Field, Minneapolis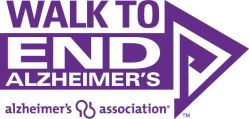 Unite in a movement to reclaim the future for millions. Join our team for the Alzheimer's Association Walk to End Alzheimer's®, the nation's largest event to raise awareness and funds to fight Alzheimer's disease. Together, we can advance research to treat and prevent Alzheimer's, and provide programs to improve the lives of millions of affected Americans.
Time:
Registration 7:30 AM
Opening Ceremony & Walk 9:00 AM
Route Length: 3-mile route or 1-mile shortcut route
Location:
Target Field, Minneapolis, MN 
Questions? Contact Jackie Hesse at (651) 632-5421 or jhesse@lyngblomsten.org.

get calendar link