Age Boldly with Lyngblomsten Luncheon
Nov 15th - 12:00 PM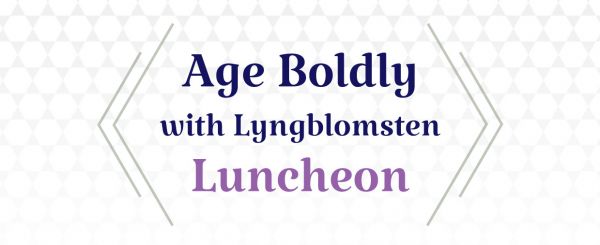 Age Boldly with Lyngblomsten Luncheon
Thursday, November 15, from Noon–1 PM
White Bear Lake Country Inn (4940 State Highway 61, White Bear Lake)


To register for the luncheon, contact Margaret I. Winchell at (651) 632-5358 or mwinchell@lyngblomsten.org. 
Please arrive a few minutes early to check in and find your table.  There are two possible entrances to the location.  Front door: Enter and proceed down the hallway to the registration table.  Back door: Enter and proceed through a pair of doors to the nearby registration table.
If you cannot attend but would like to make a donation, please use our online donation form and choose the designation "2nd Half with Lyngblomsten."
Event Sponsors
Presenting ($2,500):
Gold ($750):
Northland Securities

get calendar link