Retirement Open House for Geri Rutz
Dec 15th - 2:00 PM

5-5-1 Club - Lower level of the Lyngblomsten campus at 1415 Almond Avenue, St. Paul 55108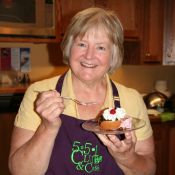 Geri Rutz is retiring! Geri has coordinated the 5-5-1 Club (formerly known as the Lyngblomsten Community Senior Center) for 24 years. Over the years, Geri has made sure the 5-5-1 Club is a place for people to come together to have fun, build friendships, and try something new. 
Please join us in thanking Geri for her dedication and to wish her well in her new endeavors.
2–4 PM at the 5-5-1 Club
FREE. No registration required.
Questions? 651.632.5330 or 551club@lyngblomsten.org.
View all opportunities offered through the 5-5-1 Club:  5-5-1 Club Program Booklet

get calendar link