Lyngblomsten Foundation Spring Gala --- Virtual Edition!
Apr 24th - 7:00 PM

Your house, via Internet

"See" you tonight at 7:00 PM!
Join KARE 11's Karla Hult for the Lyngblomsten Foundation Spring Gala right here at www.lyngblomsten.org/SpringGala.  Log on at 6:50 PM for pre-gala announcements.  Watch from whatever device gets you to the Internet, including your smart TV. (On your smartT V, search for "Lyngblomsten Foundation Spring Gala.")
Share your gala-watching photos with the hashtag #StayingIn4Lyngblomsten.
The Cause
Your generosity will ensure that supportive programs and services offered through 2nd Half with Lyngblomsten will be available and remain affordable for those living in the community.  These vital areas that enhance the aging experience of so many include:
The Gathering (group respite for those with memory loss)
Support groups and caregiver coaching
Resources for churches (parish nurse network, care ministry network, ministry forums)
Socialization
Lifelong learning and the arts
Health, wellness, and spirituality
In Minnesota, about 30 percent of people over the age of 65 live alone. 2nd Half with Lyngblomsten's programs and services offer older adults and caregivers a chance to connect with others, whether it's taking an art class, joining a support group, or receiving education and resources. That's important because isolation in older adults is linked to declines in physical and mental health. 
Your donation can help us continue to make a difference.
Join us on April 24 and support 2nd Half with Lyngblomsten and its mission to provide older adults with opportunities to engage, discover, and thrive as they age in their communities.
Our Special Guest & Emcee
We're pleased to share that Karla Hult, an award-winning reporter with KARE 11 News, will join us again as our emcee for the evening! Karla worked as a newspaper reporter before embarking on her television journalism career in 2000. Since joining KARE 11 in 2007, Karla has received multiple awards, including the prestigious Walter Cronkite Award for Excellence in Political Journalism.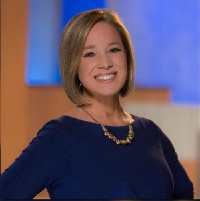 Sponsors
Thank you to our generous sponsors for their support of this event.
Presenting Sponsor ($10,000): Weis Builders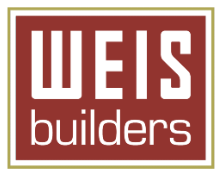 Platinum ($7,500):  Pro Rehab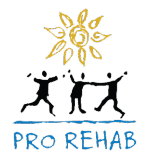 Silver ($2,500):  Bremer Bank, CFS Interiors & Flooring, Henrick & Co., LeadingAge Minnesota Savings & Solutions Center, Northland Securities, SourceGroup and Shanghaied Henri's
Bronze ($1,000):  CliftonLarsonAllen, Crystal D Creations, Delta Dental of Minnesota, Grand Real Estate Advisors, Health Dimensions Group, HPC/Premier, New Horizon Foods, Total Networx, and Wold Architects and Engineers
Supporting (under $1,000):  Allegra Eagan, Arthur J. Gallagher, PointClickCare, St. Paul Linoleum & Carpet Co., and Sysco Minnesota
Questions?

Contact Margaret I. Winchell, Manager of Special Events, at (651) 632-5358 or mwinchell@lyngblomsten.org.

get calendar link