The Music of Our Hearts: Kick-Off Event for the Lyngblomsten iPod Project
May 10th - 2:30 PM
May 10th - 4:30 PM
May 10th - 6:30 PM

Newman-Benson Chapel at Lyngblomsten - 1415 Almond Avenue, St. Paul 55108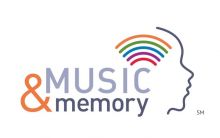 The Lyngblomsten iPod Project for Music & Memory will bring iPods loaded with personalized playlists to all 237 Lyngblomsten Care Center residents, using the therapeutic benefits of music to help them feel connected to their memories, their lives, and each other.
At the kick-off event, learn more about the Music & Memory program and the Lyngblomsten iPod Project with a special showing of the award-winning documentary, Alive Inside—a joyous 70-minute cinematic exploration of music's capacity to reawaken our souls.
Film showings will be held at the following times:
2:30 & 4:30 PM for Lyngblomsten tenants, families, and staff
6:30 PM  Open to the community
Location:  Newman-Benson Chapel at Lyngblomsten
Allow approximately 90 minutes for the film and discussion. 
Admission is free. Donations of iPods and iTunes gift cards are greatly appreciated.

Learn more about Music & Memory and the Lyngblomsten iPod Project
Questions? Contact Andrea Lewandoski, Director of Lifelong Learning & the Arts, at (651) 632-5318 or alewandoski@lyngblomsten.org.

get calendar link