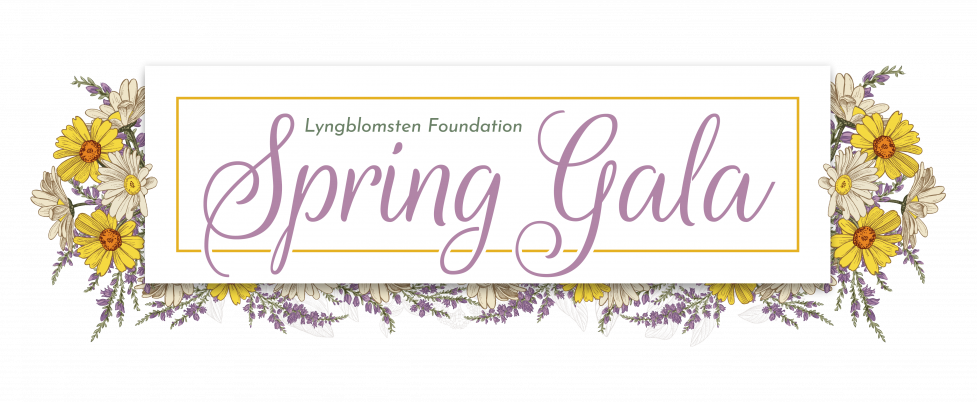 Reserve Your Spot Today—
Pre-Registration Closes April 15!
Join us on Friday, April 23, for the Lyngblomsten Foundation Spring Gala, which is raising funds to support 2nd Half with Lyngblomsten community programs.
Register for this live, online fundraiser!  FREE to attend.  RSVP by April 15 to ensure you're in-the-know on all the latest developments!
Event Details
Gala program begins at 7 PM, hosted by KARE-11's Karla Hult. 
Program concludes by 8 PM

Live, online fundraiser—meaning you get to participate from the comfort of your own home!

FREE to attend, with an opportunity to make an impact by donating to the Fund-a-Need appeal

(see below for more details)

Join in the fun before the event (and support the Lyngblomsten Foundation at the same time!) by

 bidding during our online auction

 

(more details below)
Join in the fun!
Gala Celebration Bags Sold Out!


Bags will be available for pick up on Thursday, April 22.  Those who purchased a Celebration Bag will be contacted with details.
Shop the Auction

Select from premiere items at our online auction, including a stay at Sugar Lake Lodge in Cohasset, MN.  Other packages in the auction include dining, theater, family outings—something for everyone!  The auction is a terrific way to support the efforts of the Lyngblomsten Foundation while getting something of value for you.  Auction will open Wednesday, April 21.  Additional details and payment instructions will be posted online in the coming weeks.
Make a Difference

For more than 40 years, Lyngblomsten Community Services has been connecting older adults in the east Metro with opportunities, resources, and support so they can live their best life possible.  2020 certainly was one of Lyngblomsten Community Services' most challenging years.  Yet it also was one filled with opportunities as 2nd Half with Lyngblomsten adapted during the pandemic and continued its work of serving older adults in the community—especially those living with dementia and their informal (e.g., family) caregivers. 

Your generosity will ensure that supportive programs and services offered through 2nd Half with Lyngblomsten will be available and remain affordable for those living in the community who need them most.

Throughout the Spring Gala, we will share stories of how 2nd Half with Lyngblomsten impacts the lives of older adults living in the community.  Donations to the Fund-a-Need appeal support this important work all year long.  Donations can be given online in advance of the gala (via the registration form above), made the night of the gala, or given after the gala through April 30.
Spring Gala begins in:
Special Guest and Emcee Karla Hult

Karla Hult is an award-winning reporter for KARE 11 News.  Since joining KARE 11 in 2007, Karla has received multiple awards, including the prestigious Walter Cronkite Award for Excellence in Political Journalism.  She and her family were introduced to 2nd Half with Lyngblomsten when her father, Bob Hult, participated in The Gathering.
 Thank You to Our Annual Sponsors!
Platinum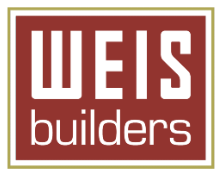 Diamond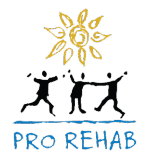 Gold: Tito's Handmade Vodka
Silver:  Bremer Bank, Shanghaied Henri's, and SourceGroup
Bronze:  Advanced Capital Group, Allegra Eagan, Assured Partners of Minnesota, CFS Interiors and Flooring, Crystal D Creations, Delta Dental of Minnesota, Grand Real Estate Advisors, HPC/Premier, Lloyd's Pharmacy, Medica, New Horizon Foods, Northland Securities, Total Networx, and Wold Architects and Engineers

Supporting:  Arthur J. Gallagher & Co., Custom Medical Solutions, FastSigns Roseville, Fladeboe Advancement, Northwest Respiratory Services, PointClickCare, St. Paul Linoleum & Carpet Co., and Sysco Foods.
---
Check out the 2020 Spring Gala
 

Lyngblomsten Foundation Spring Gala:
Replay of April 24, 2020, Gala Event

A long-standing annual spring-time tradition takes a fresh twist as a virtual gala in 2020!

The Lyngblomsten Foundation Spring Gala raises funds for 2nd Half with Lyngblomsten's supportive programs and services to help older adults age well in their communities.

Program features:  KARE-11 News personality Karla Hult, Lyngblomsten President & CEO Jeff Heinecke, U of MN researcher emeritus Dr. Leslie Grant, participant Jean Browne and her daughter Cherida McCall, Gathering volunteer Myrna Carlson, caregiver services staff Carolyn Klaver and Jeanne Schuller.

 

2nd Half with Lyngblomsten:
Worthy of Support

Lyngblomsten President & CEO Jeff Heinecke juxtaposes the COVID-19 social distancing and stay-at-home mandates with the isolation that older adults living in the community face.  For many older adults, isolation is a long-term issue, and 2nd Half with Lyngblomsten addresses that, making this cause worthy of your support.

 

2nd Half with Lyngblomsten:
Evidence of Impact

Dr. Les Grant—Researcher, Aging Services Expert, and Emeritus Associate Professor from the University of Minnesota—briefly shares the findings from his 2019 study on the impact of participation in 2nd Half with Lyngblomsten programs.  Click here to read Dr. Grant's white paper.

 

2nd Half with Lyngblomsten:
Life-Giving Friendships

Meet 99-year-old Jean Browne and her daughter Cherida McCall.  Together they share how 2nd Half has bolstered socialization for Jean after her move from England to the United States 7 years ago.

 

2nd Half with Lyngblomsten:
Supporting Caregivers during the Coronavirus Pandemic

Lyngblomsten's Community Dementia Care Specialist Carolyn Klaver and Caregiver Services Manager Jeanne Schuller, along with Gathering Lead Volunteer Myrna Carlson describe modifications made to caregiver services while COVID-19 restrictions prevent participants from gathering.

 

2nd Half with Lyngblomsten:
My Family's Story

Special guest and emcee for the Lyngblomsten Foundation Spring Gala, KARE-11's Karla Hult reflects on how her family came to know 2nd Half with Lyngblomsten through The Gathering program.