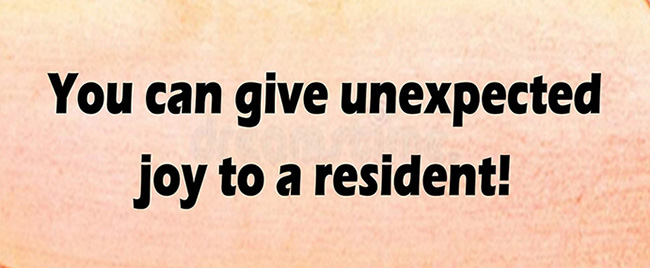 Yes! I want to provide unexpected joy to a care center resident!
Imagine the joy you can make possible by giving the gift of an individualized art session for a Lyngblomsten Care Center resident!
You can give a resident a one-on-one art session through our new Art With You program.  Your gift will cover all the supplies and an artist who is trained and eager to spend time with an older adult. 
Professional artists will meet with residents individually in their rooms (where they often spend much of their day) and help them create a beautiful painting, a personalized greeting card, or a small piece of pottery, all while enjoying one another's company and conversation.  You can provide a welcomed distraction for our residents from the normal cares of the day and brighten their world.
Beyond supporting Art With You, your gift will help provide for additional programs provided by Lyngblomsten's Lifelong Learning and the Arts Department.
Click here to read the appeal letter. 
You can use the form below to make your secure gift online.
Your gift by June 23 will help bring conversation, promote better health, and provide unexpected joy.  An older adult living at the care center is counting on you!
Questions?  Contact Tim Overweg, Executive Director, at
toverweg@lyngblomsten.org or (651) 632-5319.