Coronavirus Disease 2019 (COVID-19) Prevention Updates
March 16, 2020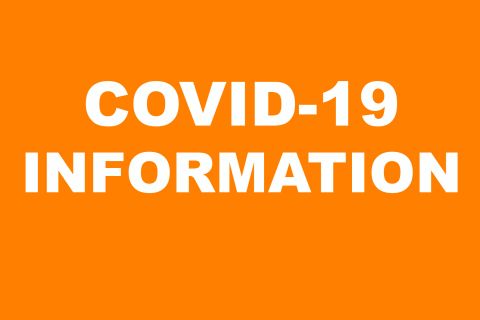 Updated March 17, 2020, at 5:52 p.m.
We've updated the information on our COVID-19 website. Visit www.lyngblomsten.org/COVID19 for the latest updates.
The spread of Coronavirus Disease 2019, also referred to as COVID-19, is continuing to make headlines across the globe and in the State of Minnesota.
The health and safety of our older adults on campus continues to be our top priority.  A multidisciplinary team of staff has been meeting regularly to monitor this evolving situation and determine what changes need to be made to our policies and procedures to protect residents, tenants, and the larger community.
On March 13, Lyngblomsten received a memo from the Centers for Medicare & Medicaid Services (CMS) with revised guidelines for infection control and prevention of COVID-19 in nursing homes.  In light of these updated guidelines from CMS, Lyngblomsten has implemented new visitation guidelines for all visitors effective immediately on March 14.  The guidelines supersede those already in place.
The guidelines address (1) limited visition guidelines for care center residents and (2) changes to dining and activities for nursing home residents.  The guidelines are the following:
Limited Visitation Guidelines for Lyngblomsten Care Center Residents:
1.  All visits to care center residents are suspended except in specific compassionate care situations.  This only is in end-of-life care situations.  Lyngblomsten staff will notify a resident's family if he/she is in this situation and arrange a visit(s).  Even in these situations, visitors will have to pass the screening to be permitted to visit their loved one.  If you have questions about whether your loved one is in the situation, please contact the House Supervisor at 651.755.5965 or call to your loved one's neighborhood:
TCU 1st floor:  651.632.5407
TCU 2nd floor:  651.632.5485
Dorothea/Kobe.Husby:  651.632.5394 and 651.632.5395
Fergstad:  651.632.5309
Koller:  651.632.5349
Johnson:  651.632.5401
Allison/Auxiliary:  651.632.5487 and 651.632.5397
Boss:  651.632.5334
Lund:  651.632.5351
Norway:  651.632.5403
Ostrand:  651.632.5405
Stanford:  651.632.5398
2.  Only authorized personnel are permitted to interact with residents and only when providing essential healthcare services (e.g., hospice nurses, practitioners, x-ray and lab techs).
3.  When entering our building, visitors will be screened for any signs of fever or respiratory symptoms; perform hand hygiene before, during and after their visit; and use personal protective equipment (PPE—e.g., masks) during their visit as directed by staff.  Any visitor who does not pass the screening will not be permitted to enter, regardless of their loved one's condition. 
Screening:  We have been screening all visitors—including employees—for several days.  Screening consists of taking a visitor's temperature, assessing whether the visitor exhibits symptoms of a respiratory infection (e.g., fever, cough, shortness of breath, sore throat), and assessing whether the visitor has potentially been exposed to COVID-19.
Perform hand hygiene:  Hand hygiene consists of washing your hands with running water and soap for at least 20 seconds.  Visitors are required to perform hand hygiene immediately upon entering and before exiting our building, as well as during the visit when deemed necessary by staff.
Use personal protective equipment (PPE):  Visitors are required to wear a face mask during their visit.  Additional types of PPE may be required as directed by staff.
 4.  All visits are restricted to the resident's room.
Changes to Lyngblomsten activities offered on our campus and in the community:
1.  Activities offered to the public on our campus are cancelled indefinitely, effective March 11.  Examples include concerts in the Newman-Benson Chapel, free bread on Tuesday mornings, and free popcorn on Thursday afternoons.
2.  Activities offered through Lyngblomsten Community Services (2nd Half with Lyngblomsten) are suspended until further notice.  This includes activities offered at our host sites in St. Paul (Lyngblomsten campus) and White Bear Lake (Redeemer Lutheran Church), The Gathering, caregiver support groups, and our in-home caregiver respite program.
We are continuing to offer services that can take place over the phone, including our Caregiver Resource & Referral Service and REACH (Resources for Enhancing Alzheimer's Caregiver Health).  If you are a caregiver who would like to speak with one of our staff over the phone about available resources and services, contact us at 651.632.5320.
To access our campus:
To access our campus, use the buildings' main entrances.  All other doors will be locked from the outside.  (You will be able to exit through these doors in the event of an on-campus emergency.)  Door entrances that are open for entry to buildings are the following:
Lyngblomsten Care Center – 1415 Almond Avenue
Lyngblomsten Apartments – 1455 Almond Avenue
The Heritage at Lyngblomsten – 1440 Midway Parkway
These new policies likely will cause additional stress and concern for you and your loved one.  We acknowledge your frustration and look forward to life returning to normal as soon as possible.  Know that we are committed to providing the highest quality of life possible for our residents, tenants, and participants during this difficult time while adhering to protocols that can help protect them from this life-threatening disease.  It truly takes all of us, including you, to help keep our older adults safe.
If you have any questions or concerns, please contact Candace Trondson, R.N., Assistant Director of Nursing/Infection Preventionist, at 651.632.5389 or ctrondson@lyngblomsten.org.
Thank you for your continued understanding and cooperation. 
Resources and Information on COVID-19:
Media Inquiries:
Contact Lyngblomsten at 651.632.5377 or media@lyngblomsten.org.  A Lyngblomsten representative will contact you as soon as possible.