Happy birthday, Anna Quale Fergstad!
February 4, 2017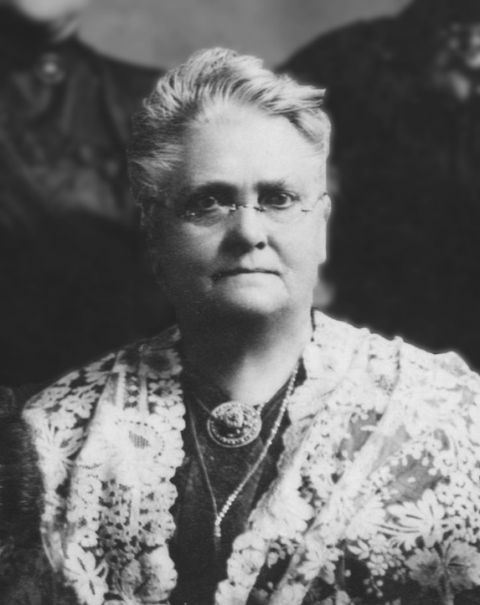 Can you imagine trying to blow out 163 candles on your birthday?  That's how many Anna Quale Fergstad, the woman credited with the idea of building the Lyngblomsten home for the elderly, would have to blow out today!
Anna was born in Norway on February 4, 1854, and came to America at the age of 21 in 1872.  She had family in Eau Claire, Wisconsin, and Madison, Minnesota.  She lived in Chicago and in Hudson, Wisconsin, before settling in Minneapolis, where she and her husband, Carl, lived on Pillsbury Avenue.  They had one son, named Carl.
In 1902, a group of Norwegian women began meeting as a literary society.  After about a year, their discussion turned toward doing charity work together instead of discussing books.  In 1903, Anna (a member of the society) put this ambition into motion, proposing they build a Christian home for the elderly who had no one to care for them.  The women heartily accepted the challenge.  As the idea gained momentum, the women incorporated their organization in 1906, choosing the name Lyngblomsten to honor their home country of Norway, where at that time, the lyng was the national flower.
Anna served as the first and third president of Lyngblomsten.  People described her as a gifted woman, a splendid entertainer with pleasing songs and recitations, a forceful speaker, an ardent worker, and a congenial companion.  She was a leader in the Temperance Movement in the Twin Cities and was known nationally as an impressive and eloquent lecturer on the subject.
So happy birthday, Anna!